Cardboard products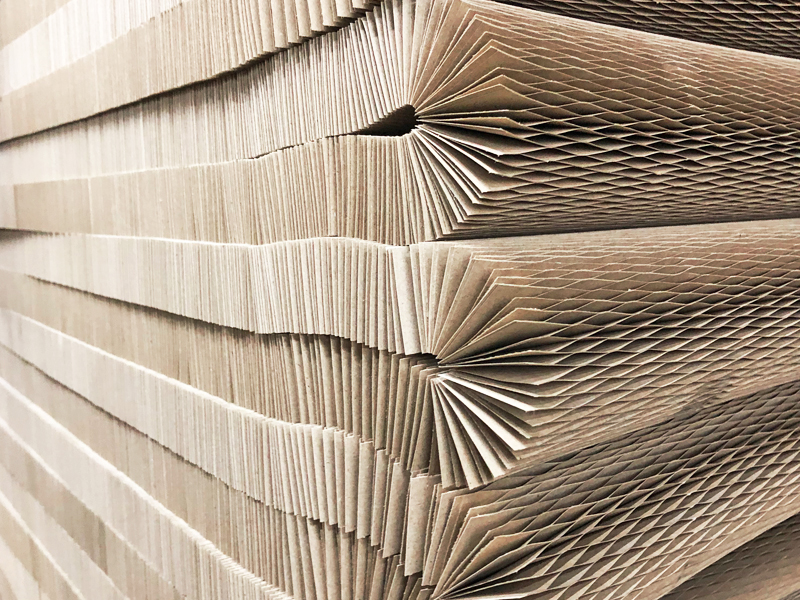 The paper honeycomb core is made of cardboard, forming a mesh of paper walls resembling the natural bee honeycomb. The unique hexagonal shape of the honeycomb is used in various industries from construction to logistics. Honeycomb core and panels are produced in accordance with environmentally-friendly ecological requirements. The benefits of honeycomb cardboard lie in its features:
Tough
Light
Environmentally-friendly
Affordable
Easy to transport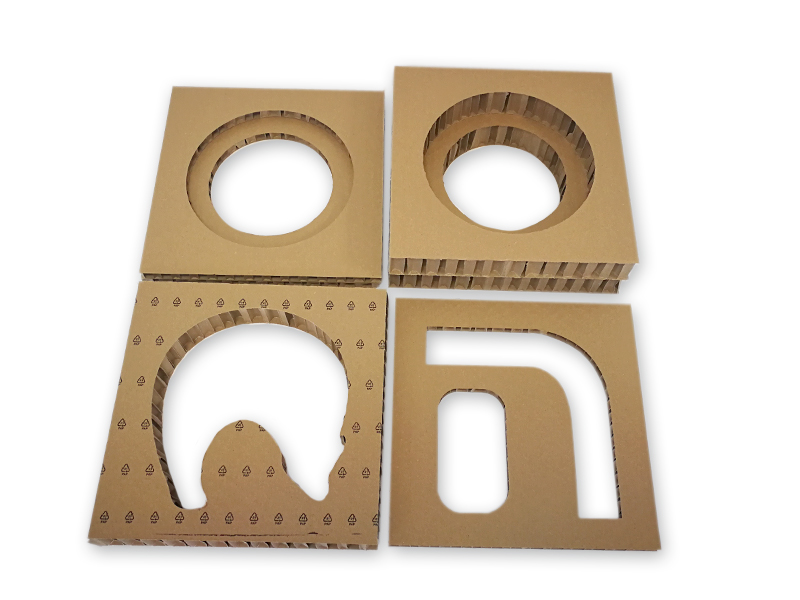 Honeycomb cardboard products are a great alternative to polystyrene foam, wood, corrugated cardboard. This material is used to make boards, honeycomb boxes and pallets of various sizes and thicknesses. Honeycomb panels and boards are mainly used to pack and safely transport various products.
Due to their unique honeycomb structure, the panels are not inferior to those produced of wood or even steel (by comparing the load per gram). The ability to cut out various shapes and cavities makes the honeycomb an excellent option to be used as protective material for packaging standard and non-standard items.
Promotional panel. By bonding the honeycomb core between two sheets of white cardboard, the so-called promotional panel is produced, which is characterised by exceptional durability. The panel can be used for various advertising and interior solutions. Promotional honeycomb panels are used to make furniture, toys, decorations, expositional stands, interior elements and promotional stands. It is an excellent material for a variety of creative solutions, especially when it comes to light, robust, cheap and environmentally friendly solutions.